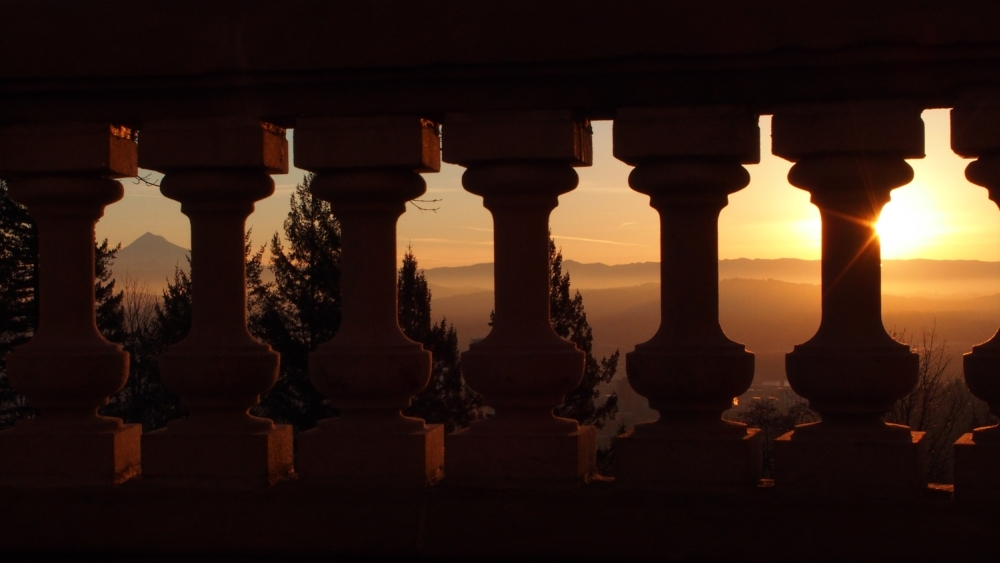 Last Sunset, First Sunrise
We have been talking about going to see the first sunrise of the year for ten years and we finally went to see it this year. It is a Japanese tradition to go see the first sunrise to welcome the new year and contemplate the coming year. In the last few years we've realized that life is short. We decided that we should be doing what we have been meaning to do and what we love to do. (Studio Lumio is one of these things.) We bundled up and packed some tea plus a little snack to take with us to a viewpoint in the Pittock Mansion's grounds where you can see to the east and downtown Portland. When we arrived, there were mostly just photographers and people of Asian descent. The wind was bitterly cold but the beautiful sunrise kept our spirits up. Fortunately, it was a clear day and we were able to get some gorgeous sunrise photos! A lot of photographers were trying to get a clear view of the landscape but we decided to shift focus and incorporate beautiful tree branches as part of the composition. It reminded us of old Japanese woodblock prints. We definitely would like to do this again next year.
First Sunrise of 2015
(Bonus) We also were able to see the last sunset of 2014!